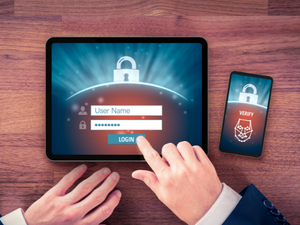 As an informed business leader, you most likely already know what a phishing email is. In fact, you've probably been on the receiving end of at least a few in your lifetime. There's no doubt about it, email has become an integral and indispensable part of every modern business and the threats they can pose to these businesses – including small to mid-sized business in San Antonio and Austin – are big enough to bring a successful organization right to its knees. Recently, a vicious phishing scam has resurfaced, and this threat is already proving to be a major cause for concern as more and more business fall victim to it.
Be On The Lookout For This Phishing Scam:
The .cam (meant to be short for CAMera) domain name phishing scam has been around since 2016 and it seems to be making the rounds again. The best way to protect yourself and your organization is to stay informed because you simply cannot afford to ignore the threat the .cam phishing email scam poses.
Here's a story that hits close to home as a local San Antonio small business recently found themselves victims of the .cam scam. An employee at this local business received an email that appeared to come from a familiar-looking email account, requesting she log into an account with her username and password, not realizing the web domain ended in .cam, and NOT .com. Before thoroughly checking the email address for authenticity, she clicked the link in the email and entered her login credentials. Little did she know she had just clicked a malicious link and fallen victim to the .cam scam, handing over her logins to a hacker and allowing them access to her company's network. Fortunately, this story has a happy ending. The company was lucky, and the breach was caught quickly without incident, BUT this could have been a MAJOR (and completely avoidable) disaster. This breach could simply have been prevented with 2-factor authentication (2FA) and cybersecurity awareness training. With 2FA turned on, it would have required the hacker have an extra credential on top of the employees' stolen login credentials, preventing the hacker from gaining access.
Something else to always keep in mind is, it doesn't matter how much money you spend on cybersecurity— training for all employees is the only proven way to reduce human error. Human error is still the #1 cause of successful cyberattacks and hackers are relying on you and your employees to be too distracted to notice whether an email has come from a .cam domain versus a .com domain. Proper email filtering and cybersecurity services, the use of safe guards like 2FA, and training that teaches your employees how to spot an erroneous email can give your company's IT network the proper defenses necessary to keep your data safe. Find out about our Email Filtering Services here: https://www.juerntech.com/email-filtering-services/
A Couple Phishing Email Statistics to Keep in Mind:
"Phishing is the primary method of entry in 90% of cyber-attacks world-wide and many high-profile breaches emanate from a single, successful phish." – PhishMe
"Human error is the main cause of 95% of cyber security breaches. In other words, if human error was somehow eliminated entirely, 19 out of 20 cyber breaches may not have taken place at all!" – IBM
Related: The Top 5 Essential Cybersecurity Awareness Tips For Employees To Protect Your Network From Disaster
"Preparedness is the key to success and victory."—Douglas MacArthur
You and your team are the BIGGEST cybersecurity threat to your company—and hackers KNOW it. Human error can cause major disasters (including costly data breaches that could result in the failure of the business you have worked so hard to build), but training can help significantly reduce the likelihood of a successful cyberattack on your business. With proper ongoing employee training and the right cybersecurity services from an IT Services Provider you can TRUST, you can stop phishing attacks before a hacker can get you on their hook. Be vigilant against phishing scams attacking your inbox and DO NOT let those shady cybercriminals get their hands on YOUR organization's data!
 
Need Help Increasing the Cybersecurity I.Q. of Your Team?
If your business is in the Austin or San Antonio metro areas, has at least 30 computers, and you need help with cybersecurity awareness training, then call us and we can help your organization become more cybersecurity-savvy. On this call, we'll discuss your unique situation along with any concerns you have, and of course, answer any questions you have about us. To request a FREE, no-obligation IT Discovery Call to discuss how we can help your organization do their part to avoid costly mistakes, call us at (210) 245-6900 or go online to www.juerntech.com/15-minute-discovery-call/