Be Ready For The Next Disaster.
Get Verified Data Backup and Recovery For Texas That Never Flinch And KNOW You Can Be Up and Running Quickly When Disaster Strikes.
Real Client Review!
Helpful, Personal, Always Available
As a growing commercial mortgage banking company, we have to stay focused on our business to be successful.
Since we started working with Juern Technology, we have benefited from a consistent level of support and they are always there the moment something goes wonky. Their prompt customer service is just what our firm needs to stay productive and focused on our core business.
In a world of automation and indifference toward the customer, Neal and the staff of Juern Technology are the opposite. They are helpful, personal, and always available to deal with any issue personally.
Kirk Oden
Principal
Trinity Real Estate Finance
San Antonio, TX
Everything You Worked For…
Gone…In An Instant?
Don't lose any more sleep worrying about unexpected data-erasing disasters that could arise and cause irreparable damage to your company's reputation and potentially destroy everything you worked so hard to achieve.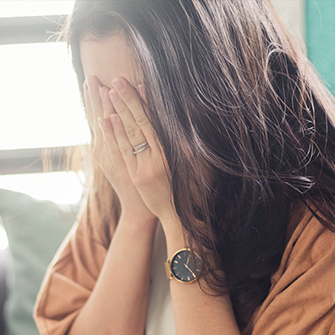 Be 100% Confident Your Data Is SAFE
With Our Extremely Reliable Backup Solution
Protect And Defend Your Business.
Juern Technology safeguards and protects your network and reputation from irreversible loss caused by disasters like hardware failure, power failure, viruses, ransomware, fire, and flood that can strike when you least expect it, putting your business at serious risk.
Recovery In Minutes.
Our backup solution is "brag-worthy" and gets you back to work as quickly as possible, recovering your data in minutes rather than hours or even days. This allows you and your team to bounce back FAST should a digital disaster occur.
Gain True Peace Of Mind.
We'll help you plan and be ready for the next unexpected issue. They happen to everyone, and it's not if it will happen, it's when. Take preventative measures today and sleep a lot easier at night knowing you have a way to continue to operate when disaster hits.
Helped Implement backup solutions for over 30 Austin and San Antonio clients that would allow them to be fully restored in just a few minutes, so they never have to worry about extensive downtime due to data loss or corruption.
Quickly Guaranteeing the security and availability of your data or your money back.
Named Top I.T. Services Firm by Clutch.
Your local Datto Platinum Business Partner.
Solid reputation of service built on over 11 years' experience.
Partnered With The Most Trusted Vendor In Data Backup And Recovery
Data Backup and Recovery for Texas By Datto
Is The Best Of Both Worlds
Only a hybrid cloud solution guarantees complete uptime.
On-Site Image-Based Backups For Faster Recovery Time
Quick and seamless backups stored locally allow our clients to recover in minutes for uninterrupted production.
Remote Cloud-Based Backups
Drastically improve your resilience to disasters by backing your data up remotely and eliminating the risk of using only one backup location.
Encryption protects your data in transit and in the cloud.
We send screenshots to clients daily of each tested backup to report its success.
Free Recovery Time & Downtime Cost Calculator
Discovery Your TRUE Cost Of Network Downtime And Data Loss
As An Executive, Do You Know How Much Downtime And Data Loss Your Business Could Handle Before Reaching The Point Of No Return? If the answer is no, then you're leaving your business open to MASSIVE liability, lost business, and so much more…
Calculate how much time and data your business could afford to lose before significant harm occurs to your business.
"93% of companies who lost their data for 10 days or more filed for bankruptcy within 1 year of the disaster."
(Source: National Archives & Records Administration in Washington.)
Stop Playing Russian Roulette With Your Business
Small and medium-sized businesses create and rely on more data than ever. One of the most valuable assets for any company is its data. Hardware and software can easily be replaced, but a company's data cannot! The risk of losing data is higher than ever. With our industry-leading data backup and recovery for Texas, you'll be completely confident your business is ready for any natural disaster or IT failure. Don't waste any more time worrying if your data is doomed and implement a reliable backup and data recovery solution that gives you the confidence to do business fearlessly.
Why Juern Technology Is Uniquely Positioned To Safeguard Your Precious Data:
We are the leader in making technology EASY, productive, and affordable for small and medium-sized businesses. No other IT services company in Austin or San Antonio can touch our quick response time of 3 minutes or less, or our ability to execute smooth cloud migrations. We were named Top IT Services Firm by Clutch and we're obsessed with staying on top of the latest advancements in technology to ensure the efficiency of your network. Since 2012, we've dedicated ourselves to becoming a highly rated IT services company and have partnered with top technology leaders like Cisco, Microsoft, Dell, and others. . You may have heard of some of our clients, including Meals on Wheels, Southwest Electrical Contracting Services, Disability Services of the Southwest, Ridout Barrett CPAs, and Valcor Commercial Real Estate.
Let us help you and we promise to be available to you 24/7 and answer our phones with a local and live technician Monday through Friday from 7 am – 6 pm, meet with you quarterly, be clear and direct, make your technology work the way it's supposed to, use no "geek-speak", protect your revenue and reputation, provide proof your network is being backed up, have the "heart of a teacher," document everything, give you extreme visibility into support tickets, and give you the confidence to grow fearlessly.

Not Ready To Call Us Just Yet?
Download Our FREE Report And Discover 12 Little-Known Facts And Insider Secrets Every Business Owner Should Know About Backing Up Their Data And Choosing A Remote Backup Service.
Enter your information below to gain instant access to this report on the next page:
Juern Technology is an IT firm based out of San Antonio, Texas providing completely managed (and co-managed) IT services and security to small and mid-size businesses for over 11 years now. Named Top IT Services Firm by Clutch and specializing in delivering proactive IT support and services to San Antonio and Austin businesses like yours with friendly, knowledgeable techs who put you at ease and resolve your IT problems quickly and efficiently. Juern Technology is the leader in hassle-free IT support that delivers the best value, dollar for dollar. No other IT services company in San Antonio can touch our fast response time of 3 minutes or less, personalized service with our local Help Desk, or our ability to deliver technology solutions that keep your projects on track, your remote workers connected, and your data safe. Juern Technology partners with the best most trusted third-party vendors in the industry such as Microsoft, Dell, Cisco, VMware, datto, and ThreatLocker.