We're here to support you.
At Juern Technology our first concern is the health and safety of our clients, our help desk technicians, and our community. There is no precedent for the developing situation with COVID-19, but we're committed to providing you support and valuable resources to maneuver through this difficult time.
FREE Work From Home Security Tip Of The Week Emails
Sign Up for Our FREE "Work From Home Security Tip of the Week"
free cybersecurity training, and always stay one step ahead of hackers and cyber-attacks even when working remote during the pandemic!
FREE REPORT:
Work From Home Gameplan
Get Double The Work Out Of Your Employees While Slashing Overhead Costs, Padding Your Bottom Line And Securing Incredible Loyalty From Your Staff
Work From Home Consultation
Request a FREE "Work From Home Consultation" and at no charge, we'll meet with you and provide you with recommendations on how you can quickly and easily set up a secure work from home program for you and your staff.
Book A Quick Call with Juern Technology CEO, Neal Juern
Now you can book a quick 15-minute 1-on-1 call with Neal Juern, President & CEO of Juern Technology to discuss any question or concerns you may have about changes in your IT network due to the coronavirus.
Click the "Book Call" button to access Neal's personal calendar and book some face-to-face time with a real IT expert and get the answers you need right now.
FREE EXECUTIVE BRIEF:
5 Critical Facts Every Business Owner Must Know Before Moving Their Network to the Cloud
If You Are Considering Microsoft Office 365, Google Apps Or Some Other Cloud-Based Computing For Your Company, Don't Do Anything Until You Read This Important Free Executive Brief.
FREE CHECKLIST:
Remote Access Checklist
Free Remote Access Checklist Will Reveal To You In Plain English The 23 CRITICAL Things You MUST Have In Place To Securely Enable Employees To Work From Home
FREE CHECKLIST:
Disaster Planning Checklist
Take a quick self risk assessment and take action now to prevent loss of critical data during a disaster.
FREE FOR CLIENTS ONLY
Please email Juern Technolgy directly
and we'll get this over to you right away.
Information Technology Resources:
Cisco Webex
FREE!
A secure collaboration platform for online meetings and screensharing. Cisco is currently offering unlimited usage to help you get through this difficult time.
(If you know of any resources that should be included on this page, please send details to isabella.humphries@juerntech.com)
COVID-19 Related Blog Posts
by Juern Technology: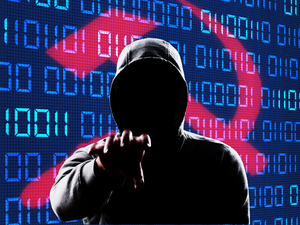 FBI Warns U.S. Businesses Of Increased Russian Hacker Cyberattacks
If you're like us, you've been avidly keeping up with the current appalling situation in Ukraine. Amid Russia's physical threats like armed drones and other high-tech weapons, another devastating threat […]